If you are a Borderline member and have an exhibition or workshop you would like to have listed, please contact Borderline Web Admin

Louise Jenkins Art Exhibition 2021 at Ballandean Hall
October 29

-

October 31

Free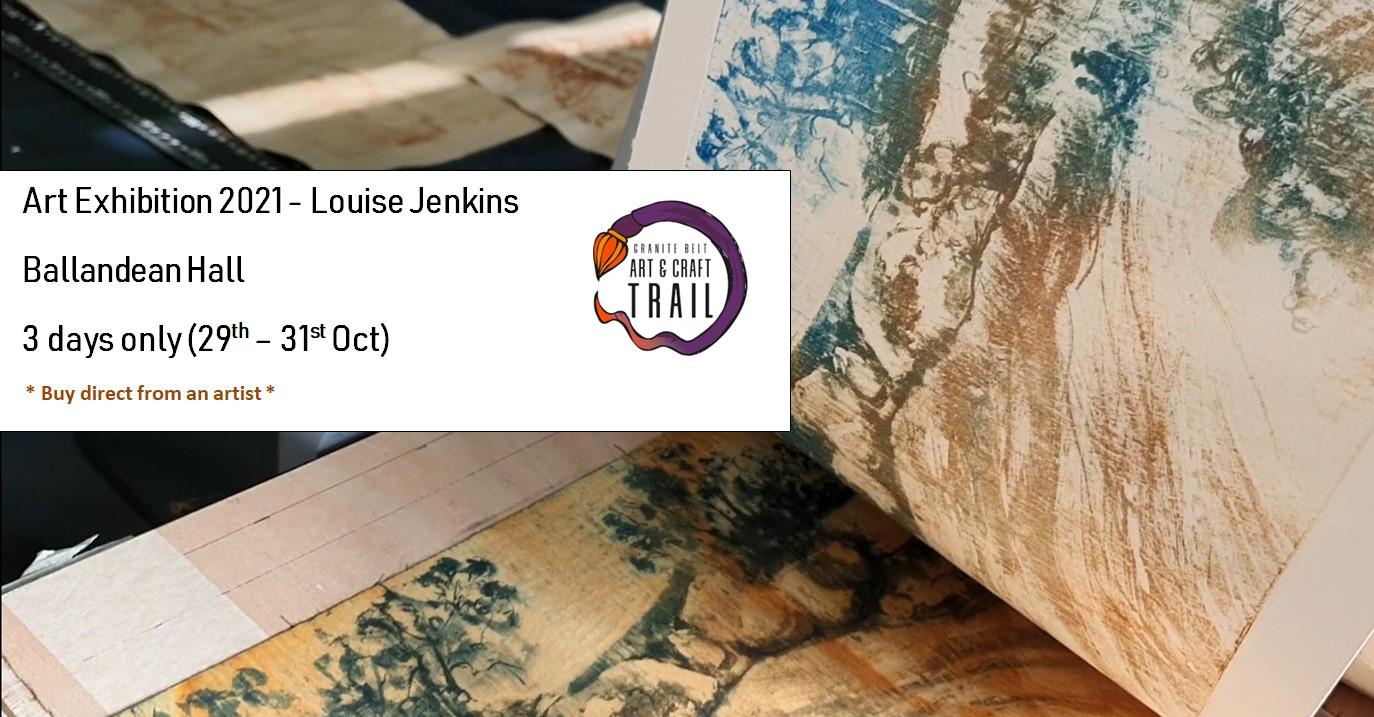 Free entry
Open 10am – 4pm
An exhibition of around 30-40 original art works (no reproductions) by Artist Louise Jenkins, on the #GBART2021.
In 2021 this artist has been exploring printmaking techniques (including mokulito, screen printing, dry-point etching, lithography and linocut), and working on new paintings, and drawing collections.  This exhibition celebrates her creations of 2021, punctuated by earlier works from the artist's collection, thus providing a holistic view of this artist.
A selection of unframed monoprints, limited edition linocuts, and life drawings are also available.
Exhibition floor talks are scheduled and require booking to avoid disappointment. Bookings can be made at //gbart.org.au/events/view/louise-jenkins-1
Other activities at this GBART venue
– Printmaking Workshop with Artist Louise Jenkins
– Workshop with Pam Docherty (Precious Metal Clay Artist)
– Jewellery Shop – unique, precious metal jewellery, created by Pam Docherty