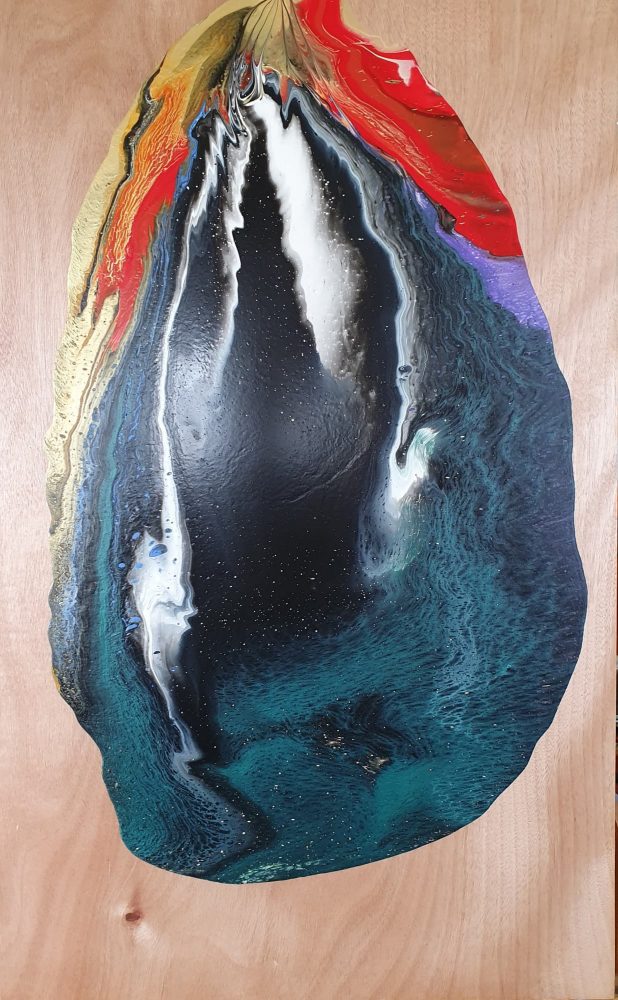 Louise Jenkins
After spending time in Europe, the Pacific Islands and traveling throughout Australia, I have based myself just east of the township of Tenterfield in NSW.  My nomadic nature is still very much active – however now it is experienced through my Art instead of my feet.
In the same way that I explore realism techniques to be harnessed for semi-abstract work, I am also interested in pure abstract.  That is why I am currently exploring acrylic pouring.
When employing  acrylic pouring techniques, all of my minute influences are magnified to such an extent that their result is difficult to anticipate – thus presenting opportunity for surprise and challenge in equal measures.  The higher goal in my sights will be to discover how to use this technique with increasing embodied intention (encapsulating that element of artist expression which becomes both the magic and the message).
I have a number of finished works available for sale, and am also available for commission work in charcoal, watercolour, pastel and acrylic.