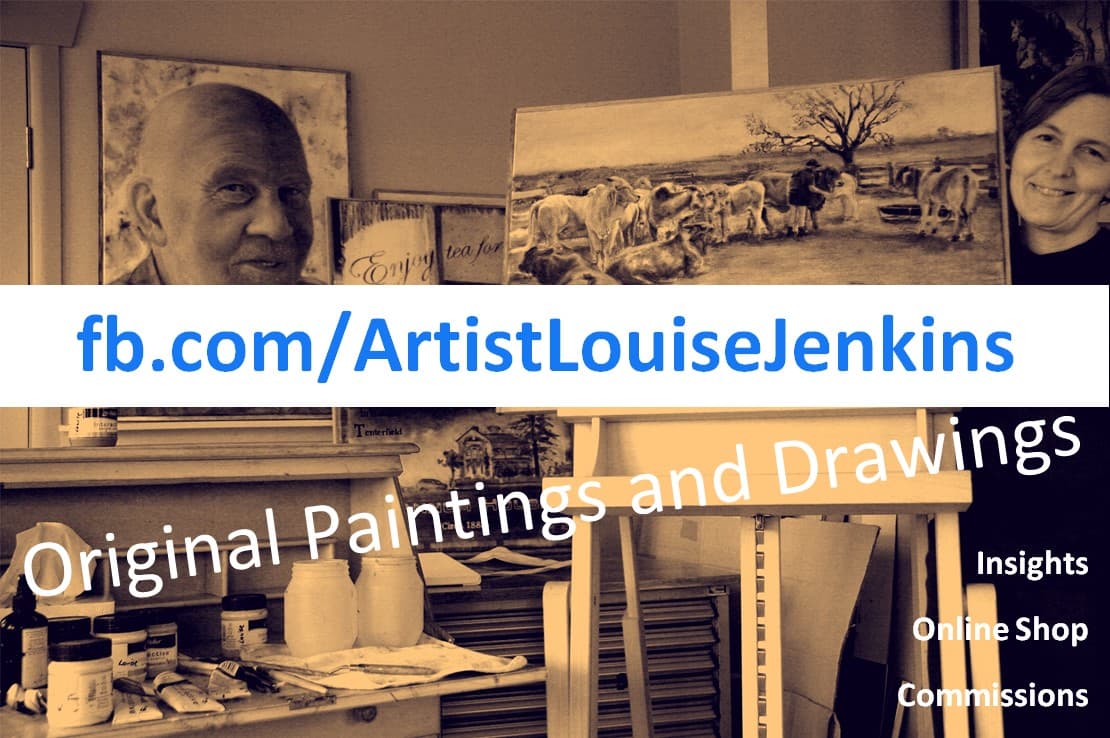 Louise Jenkins
After spending time in Europe, the Pacific Islands and traveling throughout Australia, I have based myself just east of the township of Tenterfield in NSW.  My nomadic nature is still very much active – however now it is experienced through my Art instead of my feet.
In the same way that I explore realism techniques to be harnessed for semi-abstract work, I am also interested in pure abstract.  That is why I am currently exploring acrylic pouring.
Interestingly the comparatively short time of actual paint application for acrylic pours creates its own challenges.  There is not a lot of 'learning time' to understand the dynamics involved with engineering a desirable outcome when applying fluids.  Lately I have concentrated my efforts on setting up conditions where the natural physics can be allowed to champion a work which meets my criteria.  It is about understanding the effect of preconditions and application techniques so that I can be confident in the outcome without feeling forced to interfere/manipulate a 'fix'.  There is still an element of surprise, however since I have given it parameters, I know to expect happy surprises, not be met with unexpected disappointment.  Similar to the challenges of painting with watercolour, it requires fostering self-discipline to allow the medium to exercise its strengths.  I have created quite a lot of paintings to ensure a large enough 'learning time' to achieve this, and I am very satisfied that I have met my goals.
I have a number of finished works available for sale, and am also available for commission work in charcoal, watercolour, pastel and acrylic.
Please visit me on Facebook to see galleries of finished works, find insights into my artistic practice, and items for sale in my shop, plus find out where my work may currently be out and about.
I have a Paypal/me account to facilitate secure payments.
Viewing my Facebook shop is awkward (but still possible) without logging on to your own Facebook account, and you won't be able to use Facebook Messenger.  If you wish to make a purchase enquiry, simply email instead.
Email: Artist.LouiseJenkins@gmail.com