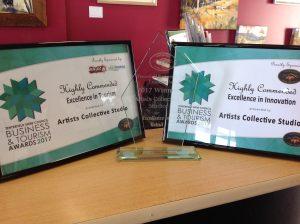 Congratulations goes to the Borderline members who run the Tenterfield Art Collective for winning the Retail Award and HCs for Innovation and for Tourism at the Tenterfield Business and Tourism Awards. They always have beautiful exhibitions and are well worth a visit!
The Art Collective always has a beautiful exhibition on and are well worth a visit! Find them at Shop 1/199 Rouse Street
Comments are closed.