Preparations are on for Borderline's Exhibition 'On the Move' June 30th – August 3rd
So exciting to see our members work being prepared for our exhibition "On The Move" in Inverell – opening at the Galery on June 30th and continuing to August 3rd.
Here is a taster of what is to come – from Raylee Delaney  – Barra Nula VII (right)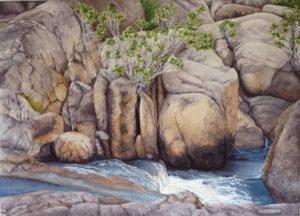 from Liz Powell – one of 3 tunnel books that she will be exhibiting (left).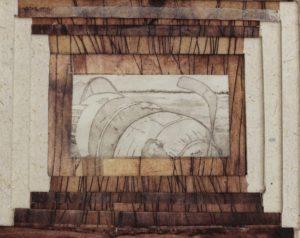 and from Jayne Barrett a work in progress – eco print hanging in wool (below).